Patterns of multimorbidity, multimorbidity clusters and associations with mortality
---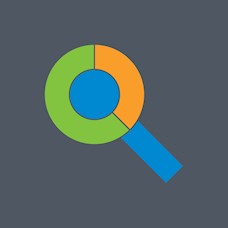 Background:
The tendency for healthcare pathways to focus on treating and managing a single condition impacts the quality of healthcare received by people with intellectual disabilities, as this population often develops and lives with multiple mental and physical health conditions. The primary aim of this study is to use routinely collected health data to identify patterns of health conditions which occur together in the population of patients with intellectual disabilities, and the association of these patterns of health conditions with mortality. This information may assist health and social care practitioners to better target services, support and interventions for patients with intellectual disabilities and multiple long-term health conditions.
What we will do:
For this population-based study, we will use primary care records, derived from general practice information systems, linked anonymously with secondary care data from Hospital Episode Statistics Admitted Patient Care, Outpatient and A&E data, the Mental Health Services Data Set, and ONS Death Registration Data. We plan to use the linkage of these data provided by the Clinical Practice Research Datalink Gold dataset. This research will include a cross-sectional, descriptive study of the prevalence of multimorbidity in patients with and without intellectual disabilities, and a follow-on retrospective cohort analysis investigating the relationship between multimorbidity, health service utilisation and mortality. We will describe the prevalence of multimorbidity, investigate patterns of the most common comorbidities, and examine how health service utilisation and mortality may differ according to the presence of multimorbidity.
For further infomation on this research, please contact Kirsty Dunn.
Page updated 6 October 2020
---