Life expectancy and causes of death of people with Down Syndrome: a systematic review
---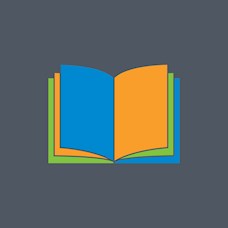 Background
People with Down Syndrome are thought to have a lower life expectancy and different cause of death profile compared to the general population. A systematic review was undertaken to evaluate this evidence.                   
What we did
The review was registered with the International Prospective Register of Systematic Reviews. Five electronic databases were searched for key words relating to Intellectual disability/Down Syndrome AND death. Titles, abstracts and full papers were assessed using strict inclusion/exclusion criteria. 5% were assessed by a second researcher. Information from the eligible studies was extracted, tabulated and reviewed using narrative analysis.
What we found
37 /19,111 potentially relevant articles met the inclusion criteria. Down Syndrome life expectancy was up to 28 years lower than the general population. Life expectancy increased at a faster rate over time in the Down Syndrome population, compared to the general population. Infant mortality was significantly higher in the Down Syndrome population. Low birth weight, congenital heart defect, black and minority ethnicity, and comorbidities were associated with lower life expectancy and higher mortality rates. Respiratory illness and congenital heart anomalies were the leading causes of death in most studies, and more common than in the general population. Most studies were limited by relying on administration data, and death certificates (known to have potential inaccuracies), and not undertaking age gender matched general population comparisons.  
What these findings mean
People with Down Syndrome have a shorter life expectancy, and a different cause of death profile than the general population, but robust comparative data is surprisingly lacking. The Scottish Learning Disabilities Observatory is investigating this further.
Click here to contact us about this project. 

Publications associated with this research include Hughes-McCormack, L., McGowan, R., Pell, J P ., Mackay, D., Henderson, A., O'Leary, L., Cooper, S-A. Birth incidence, deaths and hospitalisations of children and young people with Down syndrome, 1990–2015: birth cohort study. BMJ Open 2020;10:e033770. doi: 10.1136/bmjopen-2019-033770 

O'Leary, L., Hughes-Mccormack, L., Dunn, K. and Cooper, S.-A. (2018) Early death and causes of death of people with Down syndrome: a systematic review. Journal of Applied Research in Intellectual Disabilities, 31(5), pp. 687-708. https://onlinelibrary.wiley.com/doi/abs/10.1111/jar.12446 
Page updated 7th July 2020
---