Systematic literature review of oral health in adults with learning disabilities
---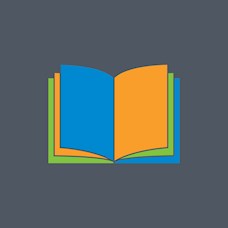 Background
There have been previous reports of adults with learning disabilities experiencing poor oral health, in terms of tooth loss, periodontal (gum) health and untreated dental caries (decay). However in recent years, social care provision has changed, with deinstitutionalisation and home-based personalised care now being the typical provision in high income countries. Therefore, we aimed to critically review and synthesise recent world-wide evidence relating to adults with learning disabilities and oral health.
What we did
The review was registered with the International Prospective Register of Systematic Reviews (Prospero), registration number CRD42018089880. Four databases were searched (EMBASE, MEDLINE, PsychINFO, WoS) from 2008-2018 with a clear search strategy. We used a strict inclusion criteria for selection of papers, double scoring (two raters), systematic data extraction and quality appraisal for included papers. 
What we found
A total of 33 out of 3 958 articles were included, of which 14 were from dental service users and 10 from the Special Olympics programmes, therefore not necessarily representative of the population with learning disabilities. Poor gum health (gingivitis) was frequently reported with ranges from 23-69% prevalence. The more severe disease – periodontitis, was reported with ranges of 23-69% prevalence. There was evidence of poor oral hygiene and untreated dental decay (caries).
What this means
There is a clear unmet need relating to both gum and tooth health, leading to tooth loss. Despite previous reports of poor oral health and despite this being preventable, there remains a high burden of poor oral health in adults with learning disabilities. The importance of oral health and its possible negative sequelae needs to be elevated amongst carers and professionals. Furthermore, findings highlight the need for further robust quality research to explore the oral health needs of a representative sample of adults with learning disabilities.
The original publication associated with this research can be found here
For more information about this research, please contact us via sldo-info@glasgow.ac.uk  
Updated 12 September 2020
---