---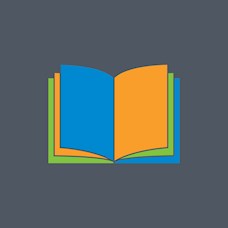 Background
The social determinants of health and the oppression and discrimination that people with learning disabilities face are factors that adversely impact on overall health and wellbeing. People with learning disabilities are between two and four times more likely to experience hate crime, targeted violence and harassment than other disabled people and even more likely to be subject to violence and targeted harassment than the general population. There has been greater recognition, in general, that hate crime disproportionately affects people with learning disabilities. There has been very little research into learning disability and hate crime in Scotland and even less that focuses on the impact that hate crime, targeted harassment and bullying might have on the overall health and wellbeing of people with learning disabilities. It is known, generally, that people who have been subject to hate crime experience poorer health, depression, anxiety and panic disorder as well as the injuries sustained from the violence or crime itself, which in some cases have led to death.

Aims and Objectives
There is a need for qualitative research that explores the impact of hate crime on people with learning disabilities' everyday lives, quality of life and wellbeing. This project aims to examine experiences of hate crime and targeted violence through participatory research with people with learning disabilities. We will explore the impact that these instances have on how people feel, whether feel safe and able to access community life and how these instances may affect health and wellbeing.

What we did
We have completed a narrative review of hate crime literature, which involved summarising primary studies in order to draw conclusions about learning disability and hate crime using a range of databases and journals. We searched for literature using relevant key words that linked to learning disability, hate crime, violence and bullying. The relevant articles have been summarised and critically evaluated in order to form a comprehensive narrative review that examines the key concepts and empirical themes around hate crime and learning disability.
What we found
We have conducted interviews and focus-groups with 19 adults with learning disabilities across Scotland and this has been done in collaboration with people with learning disabilities, their carers and family members in order to meet our aims and objectives. We are also held interviews and focus groups with relevant professionals, such as representatives from disabled people's organisations and representatives from Police Scotland. We have completed the qualitative data and analysis and have drawn together the themes that have emerged through these interviews and focus groups. We are now in the process of writing this data into papers for publication and into accessible reports to be disseminated to relevant groups and organisations.
For more information on this project, please contact Phillippa Wiseman
Posters relating to hate crime and and easy read version of this project can be viewed by selecting the buttons below.
Page updated 1 May 2018
---