Parents with learning disabilities
---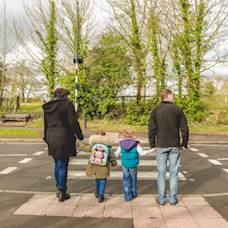 Background
Parents with learning disabilities are a priority in Scotland's national learning disabilities strategy. Research suggests that a very high proportion of parents with learning disabilities have their children removed, and those who raise their children are under-supported and have poor health. In Scotland, anecdotal reports and limited available evidence support this: Scotland's Census, 2011 includes only 312 mothers with learning disabilities who lived with a child at home. This project will establish how many women with learning disabilities in Scotland gave birth between 1975 and 2018 and will investigate a range of health and care outcomes for mothers with learning disabilities and their children.
What we did
This is a retrospective cohort study of girls and women aged 5+ years with learning disabilities, and with autism, compared to other females aged 5+ years in Scotland's Census, 2011; and their children. Data from Scotland's Census, 2011 will be linked to Scottish maternity and birth records; and to the Children Looked After Survey (pending approval from the Public Benefit and Privacy Panel).
What we found
Scottish policy and interventions for this group are severely hampered in view of there being no available record of the number of mothers with learning disabilities in Scotland, nor their circumstances. Similar issues may well be relevant also for women with autism. We therefore aim to address this evidence gap with this project.
For more information on this research, please contact Angela Henderson
---